Graduate students face unique challenges and opportunities. VPGE works very hard to ensure they receive the best possible educational experience. We had worked with the team to support their Drupal 7 website for years, and when they were ready to move to Drupal 9, we were up for the challenge.
The website had a wide variety of content, reflecting VPGE's diversity of work to support students. From administering fellowships, offering professional development resources, and promoting diversity and inclusion, their site needed to be a one-stop shop for grad students looking for support.

Starting with the features offered by Stanford Sites, we began building tools critical for the division. The first of these was a flexible yet structured fellowships content type. VPGE administers, as of this writing, nine fellowship and funding opportunities. We worked with the team to make these easy for grad students to browse through, while highlighting unique elements of each opportunity, and showcasing previous and current recipients.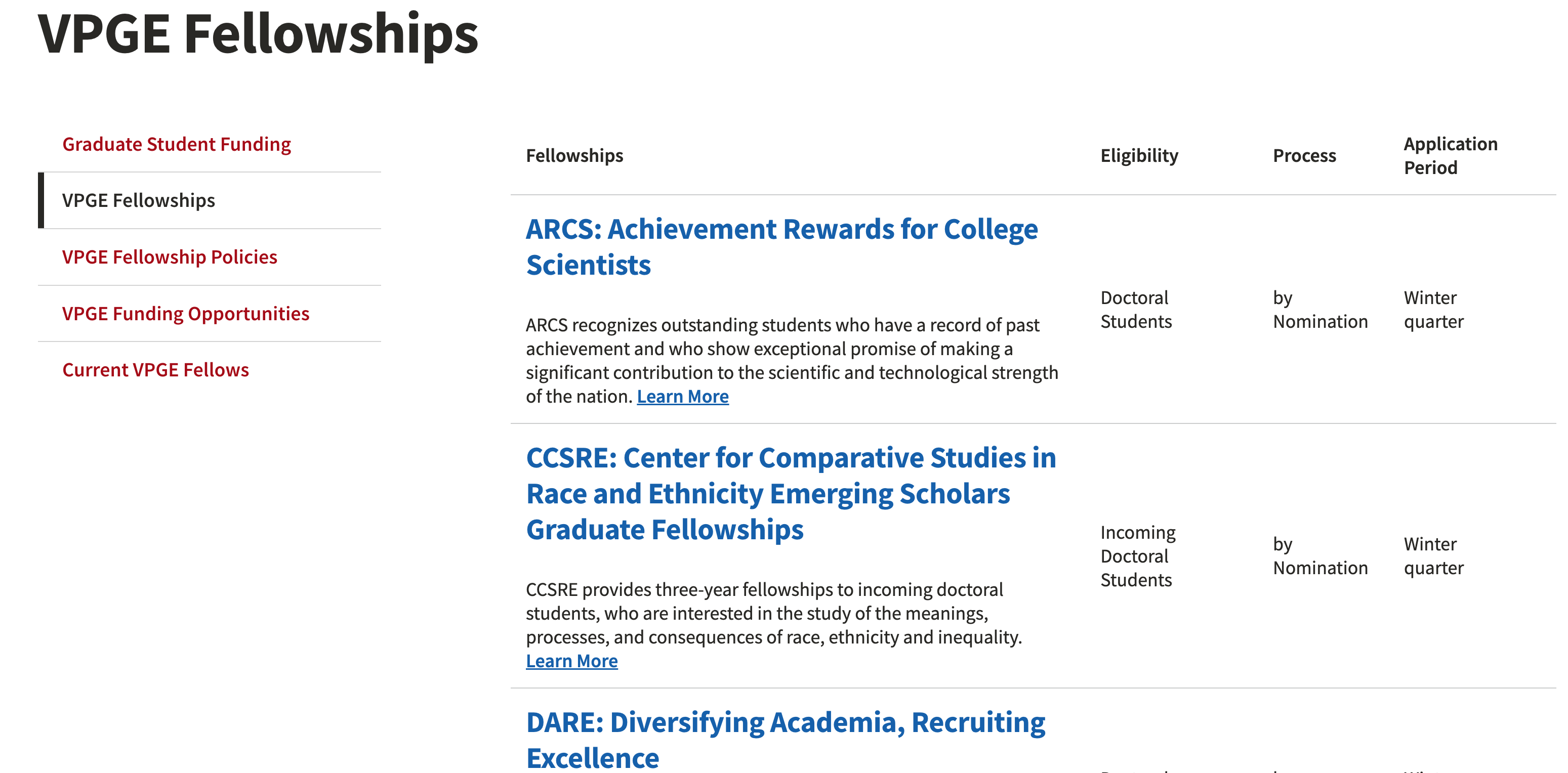 The next major custom element on this site was a database of learning opportunities called "GradGrow". In addition to supporting students in their research and academic endeavors, VPGE collects professional development opportunities across the university and offers this searchable database to help students reach their full potential. For us, it involced pulling together several distinct content types into a view, searchable by robust taxonomies, and creating a Stanford Events Calendar integration.

Launching VPGE on Drupal 9 took collaboration between our team, the VPGE team, and Stanford Web Services. The end product will allow VPGE to continue to collaborate across the university to deliver a world class education to graduate students in all departments. Education and research is always a collaborative process, and so is building websites... especially when it comes to open-source evangelists like us ;)