Materials Research Facilities Network
The thing about a really great project is that is sometimes spawns another. This project came out of our work with the Materials Research Science and Engineering Centers (MRSEC). They wanted a robust site that allowed them to share equipment. As huge fans of open source software, we loved the idea of helping scientists share to do more awesome science!
Four centers got together with a grant to create a shared network of equipment. Each had different instruments and machines. What they needed the most, other than a way to catalog all of the devices, was a robust searching capability. They needed to see who had what they needed and how they could get it. And that's where we came in.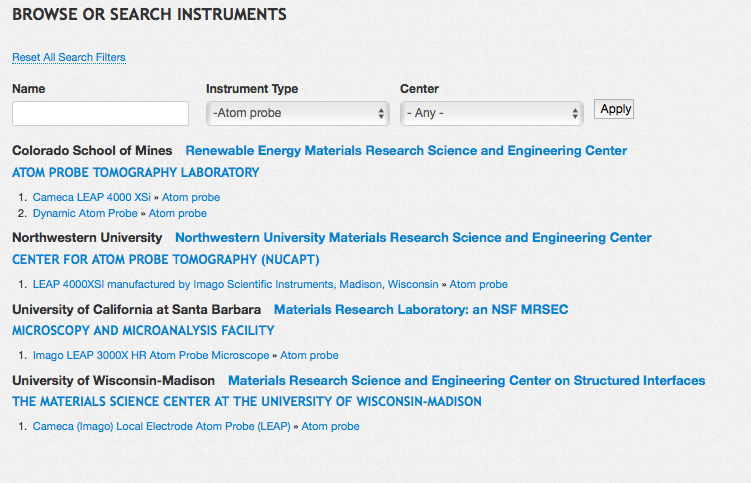 With our knowledge of taxonomies, we were able to build a resource directory that created a network of instruments and experts. Scientists could find what they needed, locate the center that had it, figure out how to get it, and get back to what they do best: science!