The Mapping Militants Project (MMP) identifies patterns in the evolution of militant organizations in specified conflict theatres and provides representations of changing relationships among groups.
Relationships are traced in interactive timeline-diagrams or "maps," which provide visual representations of how inter-group relationships such as rivalries and alliances change over time.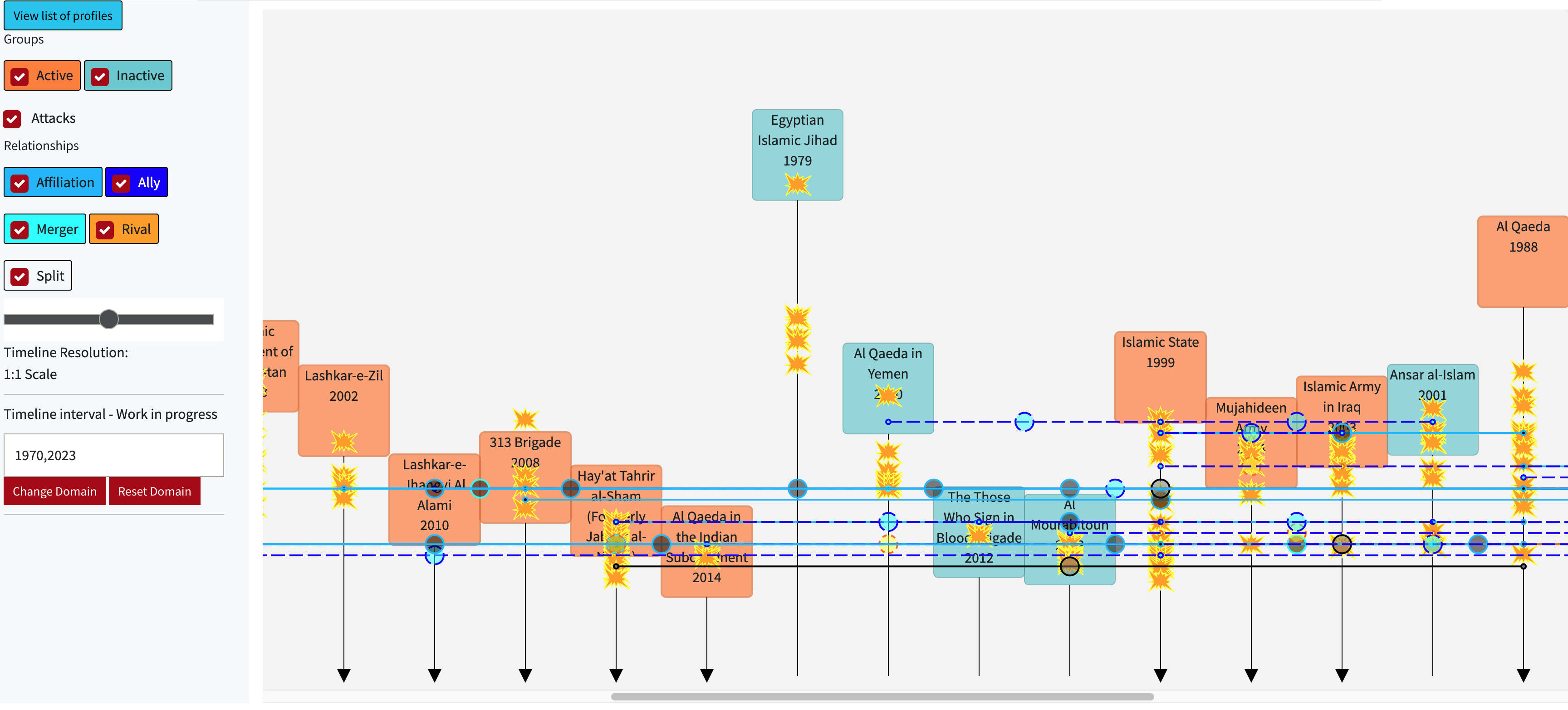 The maps are linked to group profiles, which compile open-source news and data on militant organizations to provide a comprehensive, fully cited report on each group.
When we got involved in this project, it was hosted in two separate sites, one with text descriptions, one with maps. Our goal was to integrate the data into a single website which would allow data consistency and a helpful user experience.
We decided to move this site to Backdrop, which allowed us to leverage the complex database structure of the site and create a clean look and feel without a huge investment of time and money that a migration to Drupal 9 would have required. It gave us predictable and affordable update cost moving forward, allowing us to accurately predict support costs.
That allows the Mapping Militants team to continue to do their very important research with a website that works for them instead of against them. We hope one day that all the groups on this site get marked "disbanded," but until then, the research moves forward!