Beyond Drupal 7 - initiatives, webinars and showcases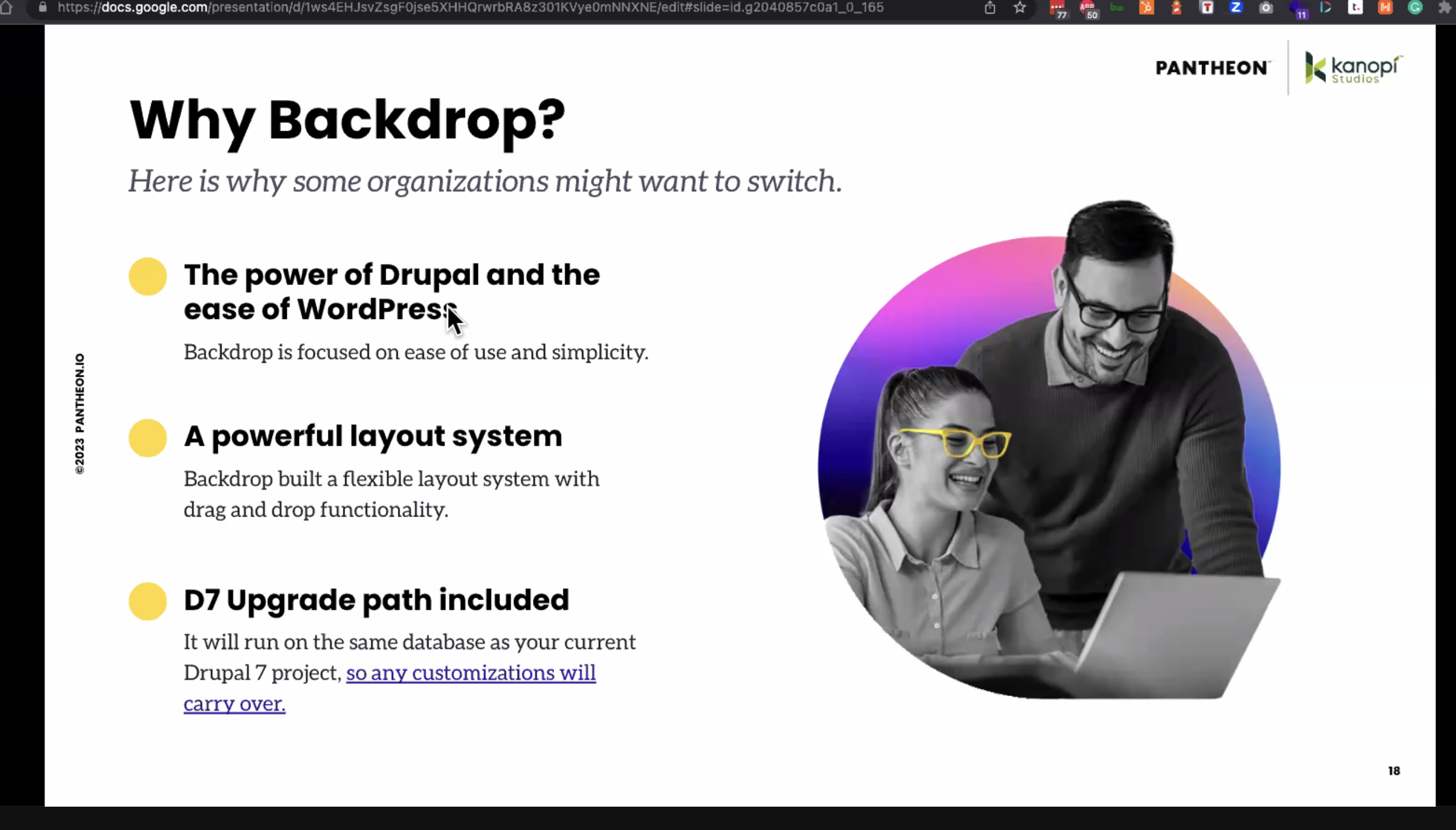 One of the biggest achievement of 2022 was launch of Drupal 7 Soft Landing Initiative . The primary goal of this initiative is to support owners of current D7 sites with guidance on what to do before Drupal 7's End-of-Life date.  This includes giving them documentation, resources, and tools to understand how to migrate to modern versions of Drupal, improving those tools and resources where we can, and maintaining an open dialog with this community of users.
Part of this initative is providing more examples of migrations.  For this year Backdrop Live showcase I created a list of sites that we built or migrated from other systems into Backdrop CMS.
The Mapping Militants Project identifies patterns in the evolution of militant organizations in specified conflict theatres and provides visual representations of changing relationships among groups.  FSI Stanford project.  Integrated content from custom database and D9 and provides integrated information and data visualization.
Stanford WebCamp 2023 is a multi-day event for community by community to discuss the ins and outs of building websites and research tools.  WebCamp has traditionally featured introductory sessions for beginners,  higher education, and various advanced technical topics.   Stanford Webcamp project. 
Cross-disciplinary team formation tools for Stanford students.  Stanford GSB project. 
Registration and Evaluation system for the workshop at Stanford Law School, including scheduling tool and integrated evaluations system for workshop administrators.  Stanford Law School project.